BirdWeb: Seattle Audubon's Guide to the Birds of Washington State
Bird of the Week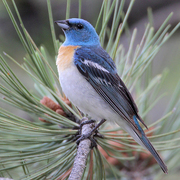 The colorful Lazuli Bunting can be found along dry hillsides or in streamside thickets on the eastern slope of the Cascades. Lazuli Buntings pick seeds and invertebrates from foliage on the ground, or catch aerial prey. When you find one, listen closely to its song: many males learn their songs by listening to nearby males, resulting in "song neighborhoods."
Birding Site of the Week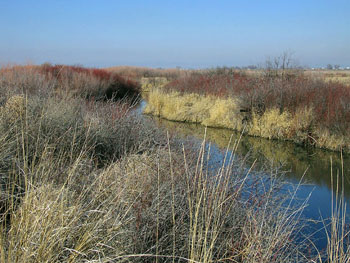 Toppenish National Wildlife Refuge comprises nearly 2,000 acres of wet meadows, sagebrush uplands, and croplands in the Yakima Valley. The refuge is an important resting and feeding area for up to 30,000 migrating waterfowl, and large concentrations of shorebirds. In winter, look for Northern Harriers, Black-billed Magpies, Prairie Falcons, Merlins, Short-eared Owls, Northern Shrikes, Rough-legged Hawks, and the occasional American Tree Sparrow.
Get Involved with SAS

Seattle Audubon has numerous resources available to you.